If you're looking to dramatically increase your customer and lead generation with tried and tested, internet marketing – I'm here to help.
Tired of internet "gurus" and marketing agencies promising the earth, talking a big game, but failing to actually deliver the results you paid for?
The people you have been working with – may well know how to put together a pretty website design, but – often have no idea when it comes to the actual hard grind and hustle involved in going out 'there' and making a new sale. Hardly a surprise they're unable to bring tangible results to the table really…
10 years of real life sales & marketing experience
Unlike most 'internet gurus' – I have 10 years+ of real life, in the field sales and marketing experience behind my work. From designing my first website aged 14, to making gut-wrenching sales cold calls, and running entire online campaigns for local businesses.
It's this experience which helps my clients achieve the results they want.
---
How can you work with me?
Working with me is simple, there's no hidden fees and everything I do is based on an upfront, agreed cost. I have outlined below a few ways to work with me, whether it's with my free marketing audit, a consultation session, internet marketing management or simply hands on work. If you think I can help, do get in touch.
Free Internet Marketing Audit
Request your free internet marketing audit. A free, 10 point internet marketing health check, enabling you to see what, from my perspective you could work on, what needs fixing immediately and what you're doing right.
Internet marketing coaching and consultation sessions are a great way for businesses already involved in online marketing to 'pick my brain'.
I can help streamline your current online activity and develop a longer term internet marketing strategy to ensure you actually getting the results you want.
Whether it's a single consultation session or an ongoing monthly consulting package – many of my clients have gained real insights from these strategy sessions.
---
Internet marketing campaign management, the ideal solution for businesses who understand the need to invest heavily in their internet marketing, but simply don't have the time or skills to maintain regular online activities and manage entire marketing campaigns in-house.
I can help manage individual campaigns, such as product launches, re-brands, or work with you on a longer term basis to help develop and manage your internet marketing sales strategy.
Perfect for businesses with a good grasp of internet marketing activities, but simply need some help with the technical side of things.
Whether this be getting a new website designed, creating blog content, or designing and broadcasting email newsletter campaigns. I can work with you to develop the messaging on these materials, or work according to your current marketing team's specifications.
Discover what others think about my work…

Liam and I have been friends since secondary school and recently got back in touch when I needed assistance with my companies marketing. Liam has been exceptional and completely revamped our email marketing strategy to great success.
Murray Greenhill
September 01, 2016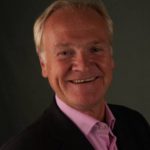 Liam made me think. He has ideas. Good ones. He challenges and pushes. He was great to work with and he gave much more than I had hoped he would. Loads of bright ideas, a good work ethic, total loyalty and discretion - and a huge ability to get work done.
Peter Botting
Managing Director -
Peter Botting Ltd
April 22, 2016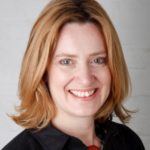 Liam's work has been the central cog of my online campaigning. We have seen a dramatic increase in email signups and volunteer recruitment. I would not hesitate to work with Liam on online work again.
Amber Rudd
Hastings & Rye -
Member of Parliament
June 30, 2015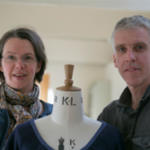 Liam visited us for a 1-2-1 session and solved the problems we had been having with Wordpress within minutes. He also gave us really useful additional advice regarding our Wordpress blog and good advice on SEO for our website . I would recommend Liam to anyone looking for help and advice in these areas.
Simon Dorte
Owner -
Dragonfly Fabrics
October 11, 2016

After hiring Liam for some blog design and coaching work, I can say he performed exceptionally on both projects. Adding real, tangible value to our business, ur whole team are now competent, confident bloggers. Liam's marketing ideas, skills, knowledge and understanding of our business made working together on our distance coaching a breeze. If you need a highly committed expert, Liam is the right person.
Muhammad Sameer
October 11, 2016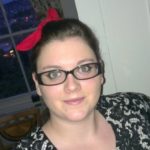 With just our website, Facebook page and Twitter feed, Liam was able to give us a great insight into the social media marketing aspects of the business. He provided us with great tips on where to start and how to progress. Even a novice such as myself feels confident in moving forward thanks to his support!
Liz Rainbows
Venue Finding Coordinator -
The Conference People
October 11, 2016