I help small businesses
sell more online
Struggling to increase your online sales?
I'm an internet marketing consultant in Sussex
I have been helping small businesses get online and increasing their sales for almost 10 years. One of these businesses was as Sussex based beauty product producer selling their products online and offline, desperately looking for a solution to increase their ailing sales efforts.

This business had previously worked with a huge number of website designers, marketing consultants and SEO experts, all promising the earth - but failing to deliver any real results.

I was brought in as a last resort to kick-start their sales efforts, we worked together to get a new e-commerce website together and a fully fledged, targeted internet marketing strategy in place.

The strategy paid off, after launching their new site - within the first 3 months they sold more products online than they did with their old website in a whole year, and after 12 weeks of intense internet marketing coaching, their online sales overtook their offline sales for the first time ever.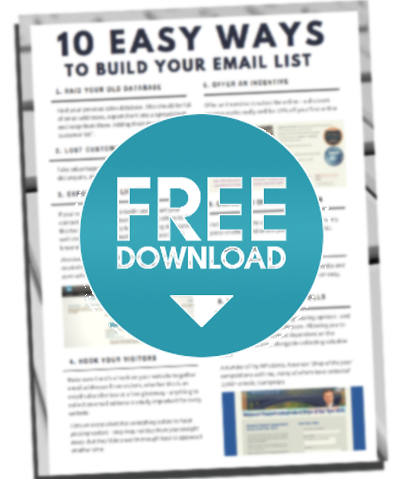 10 Easy Ways To Build Your Business Email List
Free downloadable email marketing checklist
Email is massively often overlooked as a marketing medium. But the facts show, for most businesses, email marketing is the best way to reach customers and increase lead generation.

The most difficult part of this process for small businesses is actually finding who to email in the first place. As such, I've put together a quick easy-to-read PDF document for you, showing my top 10 really easy ways to build your email list and start collecting email addresses.
Sales & Marketing Experience for Your Small Business
When it comes to helping your business increase your online sales - you need a marketing consultant with experience. It's this experience and 'on the job' training that will help your business succeed in bringing in those sales, a good consultant will know, from first hand experience what works and what doesn't. This is what you're paying for when hiring an internet marketing consultant.

I have 10+ years experience in the internet marketing and sales world. Having put together my first website design at the age of 14, made my first £50 sale at the age of 15, I've held a number of sales and marketing roles, as a social media co-odinator, cold calling sales person and an internet marketing manager, before finally becoming self-employed at the age of 21.

Since then I have enjoyed working with a huge number of businesses, individuals and charities on a variety of online marketing and sales related projects. I bring this real life, in the field sales and marketing experience to the table when working with my clients.

In addition to this results oriented sales and marketing experience, as an internet marketing consultant, I am HubSpot Inbound Certified, a Google Partner and Google Analytics Certified Partner. Below are just a handful of notable sales and marketing facts and numbers achieved with and for Sussex based clients:
£10,000's of Online Sales in 12 Weeks
With one B2C based health and beauty company in Sussex I helped the owner generate £10,000 of new online sales in the first 12 weeks spent together.
300+ Websites Designed in Sussex
After designing my first website design for my P.E. coursework aged 14, I have since designed well over 300 websites, blogs and landing pages for clients across the world.
10,000+ Hours of Online Experience
Malcolm Gladwell says it takes 10k hours to achieve mastery in any field. Having designed my first website for a Hastings client aged 15, I have well over 10 years in web design & online experience.
500% Increase in Online Sales
After a heavily email driven online marketing plan came to a close, the results showed a client received a 500% increase in online sales over the campaign.
Qualified & Certified Online Marketing
After passing HubSpot Academy's lengthy inbound marketing training exam, I am now Inbound Certified, as well as being a Google Analytics Certified Partner.
210,000+ Emails Collected
With and for my online marketing clients, over the past 5 years we have collected in excess of 200,00 email addresses for marketing campaigns.
Positive Feedback From My Internet Marketing Clients
'The Most Ethical & Professional Online Marketing Consultant'
"Liam has added tremendous value to my business by advising and implementing an inventive and value for money solution to our SEO requirements. We have run websites since 2001 and he is by far the most ethical and professional online marketing consultant that we have engaged with."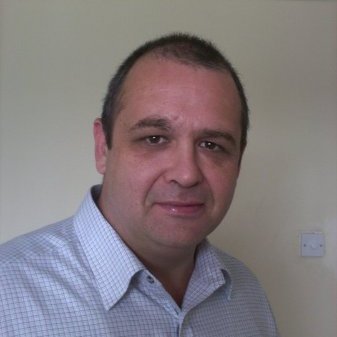 John Rankin
J A Rankin Financial Services
'Focused Solely On Making The Sale and Smashing His Goals''

"Liam isn't afraid to tell businesses how it is, if your online marketing isn't working - Liam will tell you, and give actionable, direct instructions on how to fix it. As any business needs of their marketing people - he's focussed solely on making the sale and smashing his goals. I cannot recommend Liam enough! He is purely amazing, and would be a great asset to any business."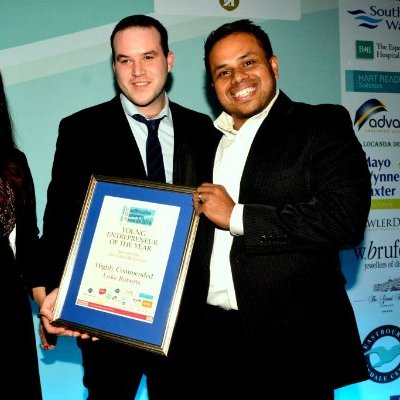 Luke Roberts
Hastings Voice
Need help with your businesses online sales & internet marketing?
Online marketing is simple - it's about making a SALE. It's not about how many Twitter followers you have, expensive corporate identities or fancy CRM's. It's about sales and bringing in the money. My clients understand this, they work with me to help them do just this. 
If that's what you're after, fluff and business BS aside, complete the form below and let's see how we can work together on your internet marketing project.

I provide a full internet marketing consulting service, whether it be monthly coaching or longer term marketing management, everything I do is focussed on helping your business use the internet effectively to increase your sales figures. I don't proclaim to be a king of all trades, which is why I focus on online marketing related activities, some of my core strengths and experiences cover:

- Website design to generate sales
- Landing page design for leads
- Sales funnel design
- Blogging for social media and SEO
- WordPress training
- Email marketing campaigns
- Social media training and content
- Search Engine Optimisation
- Google Analytics training
- Internet marketing strategy
How can I help with your marketing?
Liam's Internet Marketing Consultation Blog Posts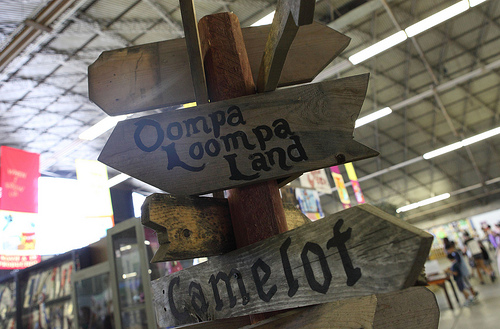 Blogging Like Willy Wonka
I come across a lot of small businesses across East Sussex who find the whole internet marketing world to be a complex and distant one. Sma...
Read post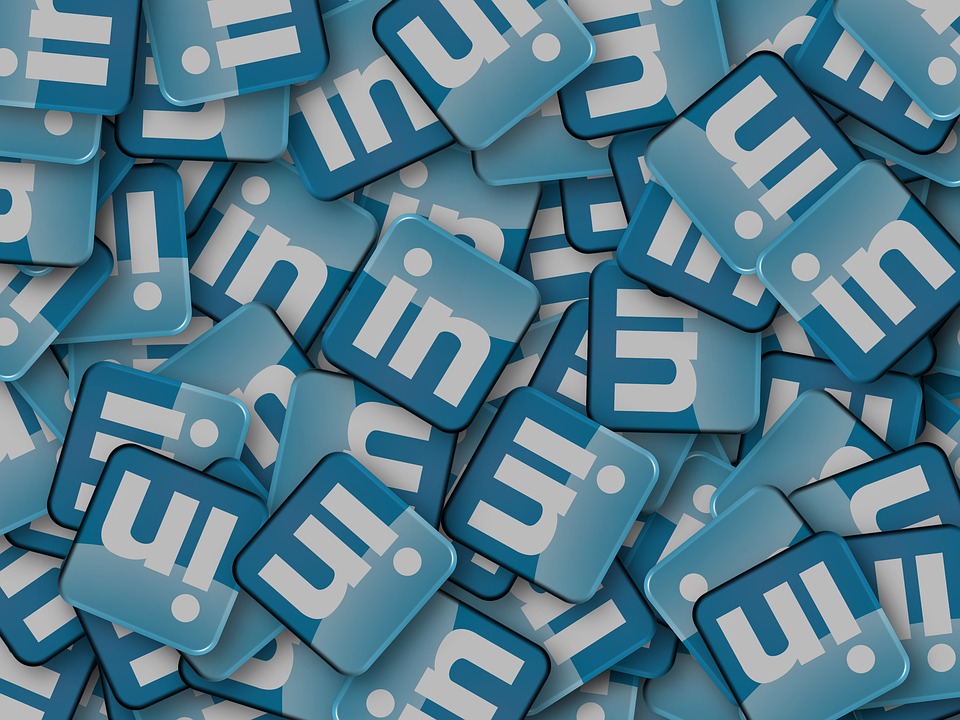 Leads from LinkedIn - An Easy Strategy
I recently came across this useful article over at QuickSprout, from Neil Patel.Covering 6 simple, really easy to follow and quick tips...
Read post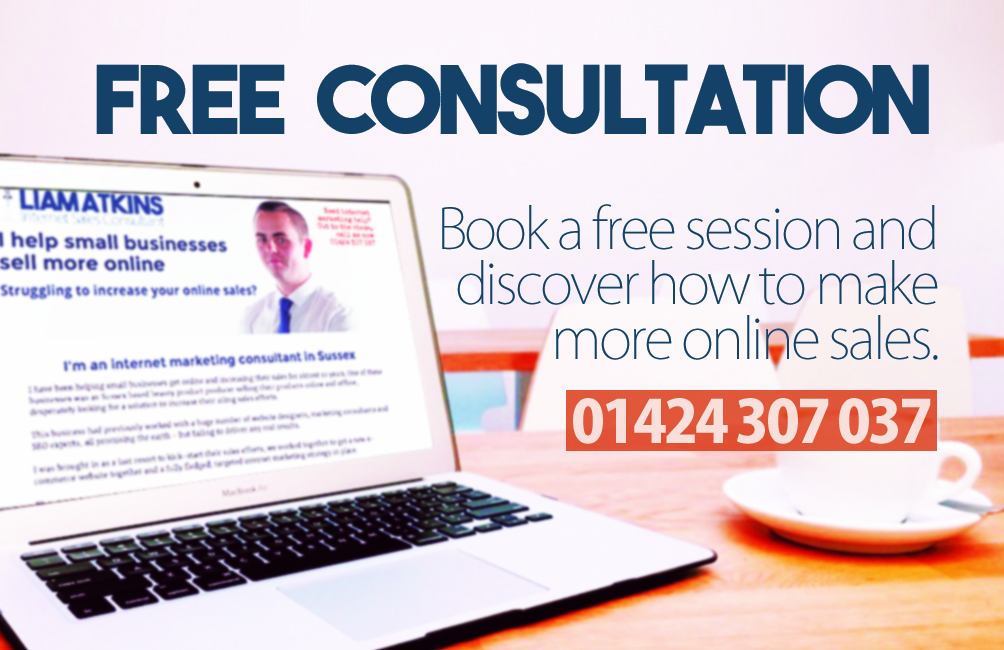 Internet Marketing Questions? Book A Free Consultation
Book your free internet marketing consultation sessionWell, July is nearly ove...
Read post
Liam Atkins Limited - Company Number 09616454